WIN £250 WORTH OF GEAR FROM US THIS XMAS
This December if you place an order on our site you could be in with a chance of winning our £250 Christmas giveaway!
For all UK orders placed between the 1st and the 19th December (inclusive) you will automatically be entered. On the 20th we will draw a winner and you will be sent over £250 worth of freebies hand picked by us that will arrive before the big day.
What is up for grabs I hear you ask? Well we've got something for everyone with;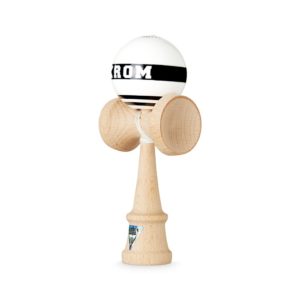 The Krom Strogo kendama – this is one of the most playable kendamas out there and suitable for all levels. So whether you're new to the game or are throwing triple whirlwinds this is going to be good for you're progression. Kendama has been one of our favourite toys to play with this year and we couldn't do a giveaway without including one.
Playing Cards – We have one of the largest ranges of playing cards available in the UK and there will be a few of favourite decks in this prize including the new purple Monarch deck.
Shutter YoYo – YoYos are a great toy that we all remember playing with at one point. One of most playable yoyos we have is the Shutter from World Champion Gentry Stein, so of course this was our go to option when picking on for the giveaway.
JJ Spot Ball – We're first and foremost a juggling shop so we couldn't miss out juggling balls. We've got a set of five to include and have chosen the new Just Juggling Spot balls. A recent addition for us these are nice for beginners as they are soft and easy to catch but also will be appreciated by those doing four or five.
Stasis – A great new effect new to the market in the last couple of months. Balance objects in impossible ways. This trick is straight forward to do so even you haven't practiced magic before this only takes a bit of practice and you'll be performing miracles.
This is some of the items that you could win, there'll be much more in the box. All you have to do is place an order and then cross your fingers. To follow along and find out the winner give us a follow on Instagram here.
Good luck and we hope you have a very merry Christmas from all the team here at Cascade.