Shop Our Huge
Kendama Range
Enjoy The Sunshine With a Frisbee
From Beginner To
Pro Glow Poi
How To Play Flower Sticks Tutorial
In this video we show you how to get started with flower sticks. Get in touch if you've got any questions!
Another 1% of Sales has just been donated to Trees for Life! Read more about it here.
Read More >
We are excited to announce the launch of our new site dedicated to playing cards – CIPHER.
Read More >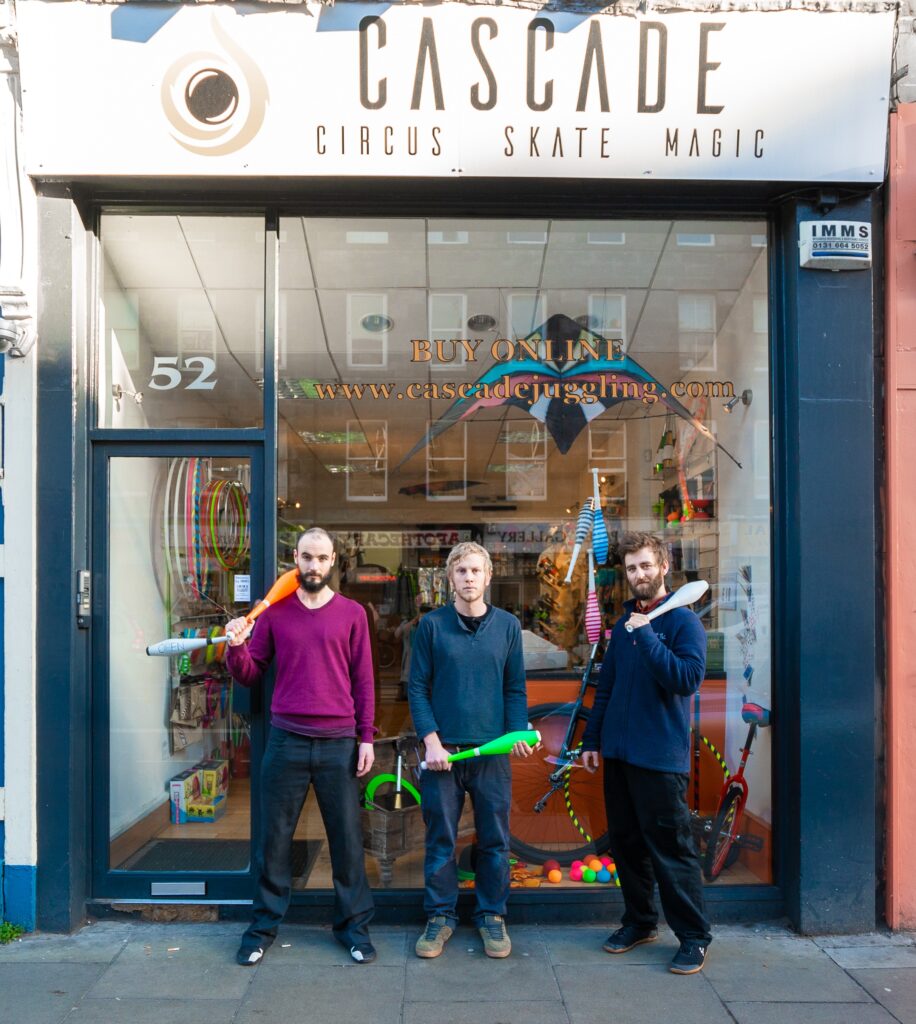 It's farewell to our Clerk Street shop as we embark on the next chapter for Cascade.
Read More >
Follow us @cascadejuggling
Follow us @cascadejuggling