Use discount code: CASCADE50
MASSIVE MAGIC SALE
NOW ON
SHOP OUR FLOWER STICK RANGE FROM £19.99
Confused about what diabolo to go for? In this video we go over some of the main differences between different diabolo models and what to look for.
We are excited to announce the launch of our new site dedicated to playing cards – CIPHER.
Read More >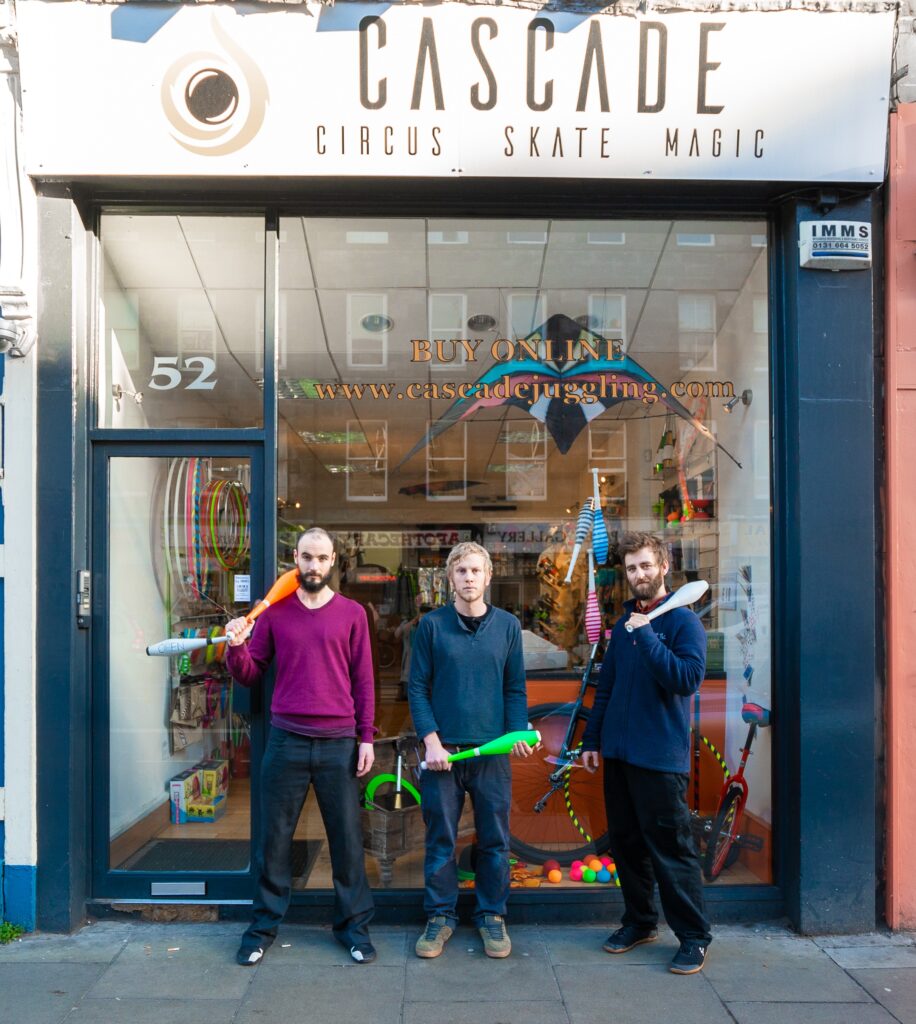 It's farewell to our Clerk Street shop as we embark on the next chapter for Cascade.
Read More >
We're growing the grove. Another 1% donation of our sales are off to Trees for Life.
Read More >
Follow us @cascadejuggling
Follow us @cascadejuggling